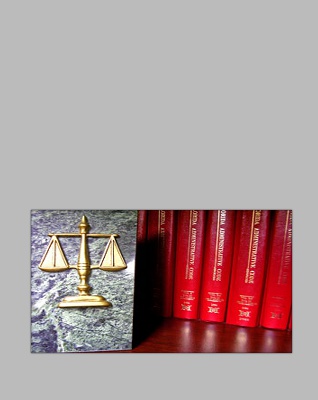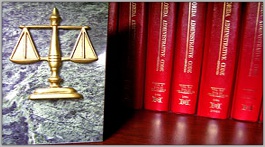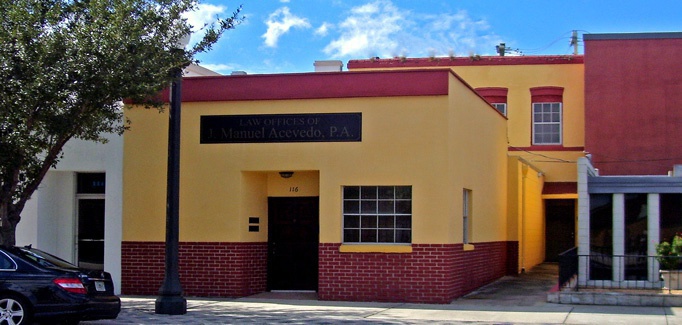 All of these experiences help attorney Acevedo provide better services and more effective representation to his clients.

If you have legal questions or need legal advice, do not hesitate to put his knowledge, broad experience, and legal skills to work for you. Call attorney Acevedo today.

Family Lawyer & Divorce Attorney
Seminole County & Volusia County

Lawyer Advertising. Whether you are looking for a Central Florida Family Lawyer, Divorce Lawyer, or Child Custody Attorney, the hiring of a lawyer is an important
decision that should not be based solely upon advertisements. Before you decide, ask us to send you free written information about our qualifications and experience.

Divorce Lawyer & Family Law Attorney
Seminole County & Volusia County

Attorney Acevedo graduated from the University of Central Florida where he received his baccalaurate degree in business administration. After graduating from college, attorney Acevedo attended law school at Florida State University where he received his jurisdoctor degree, graduating with honors.

While in law school, he completed an internship with the Public Defender's office. It was there that, as a Supreme Court Certified Legal Intern, he took his first cases to trial and contributed to various types of appeals. He also completed an internship with the Children's Advocacy Clinic were he had the opportunity to assist juveniles with delinquency and other matters.

We can provide you with
confidential family law advice
and legal help regarding:

Education & Training

The Law Offices of J. Manuel Acevedo, P.A., are located at 116 North Park Avenue in Sanford, Florida, 32771.
Attorney Acevedo is a lawyer admitted to practice law in Florida, has clients from Florida, the United States, and
other countries, and primarily serves Seminole County, Volusia County, Orange County, and Lake County, and the
following cities: Sanford, Longwood, Lake Mary, Heathrow, Altamonte Springs, Casselberry, Oviedo, Goldenrod,
Fern Park, Forest City, Midway, Geneva, Chuluota, Winter Springs, Wekiva Springs, Deland, Deltona,
Orange City, Debary, Lake Helen, Daytona, Deleon Springs, Orlando, Apopka, Maitland, Lockhart,
Azalea Park, Winter Park, Mount Dora, Tavares, and Eustis.
Divorce & Family Law Attorney | Seminole County & Volusia County

Professional Experience

After passing the Bar exam, attorney Acevedo opened up his own law practice in Sanford, Florida. For over 15 years, he has helped people from all walks of life during some of their most difficult and stressful times. He has participated in thousands of hearings and has helped people with all types of legal problems.

Attorney Acevedo has also served on a number of boards including the Multicultural Advisory Committee of the Seminole County Public Schools, the Seminole Community Mental Health Center board, the Citizen's Advisory Board, and the Scenic Improvement Board.

He has also been recognized by the local legal aid society for his pro bono service to the indigent community, has volunteered at various Citizenship Day events to assist low income earners with their petitions for naturalization, and has provided legal guidance to foster children.

In addition to running his law practice, attorney Acevedo previously wrote a weekly legal column in the Seminole Herald called the People's Law, as a service to the community.

He has also been active in the local community. For years he has volunteered for the Speaker's Bureau for the children of the Seminole County Public Schools and has participated in numerous Career Days, Open Houses, Teach-Ins, mock trials, and other activities.

Si usted necesita un asesoramiento legal, de un abogado de divorcio y abogado de familia, llámenos. Ponga el conocimiento, la amplia experiencia, y las destrezas legales de un
abogado de divorcio
y abogado de familia experimentado y conocedor del derecho a trabajar para usted.
Llame al abogado Acevedo hoy mismo.

Abogado de Familia
Seminole y Volusia

Copyright © 2011-2014 Law Offices of J. Manuel Acevedo, P.A.

As a result of his work with the Public Defender's office and the Children's Advocacy Clinic, attorney Acevedo was honored with the Distinguished Pro Bono Service Award.

After graduation, while waiting for the results from the Bar exam, he worked as a law clerk on property and employment cases in Puerto Rico.

Law Offices of
J. MANUEL ACEVEDO, P.A.

Need a Divorce Attorney or
a Family Lawyer?

Call us!

407-323-4080

To visit our main website go to: www.attorney-jmanuelacevedo.com

El Abogado Habla Español

Call us!

407-323-4080

* Divorce & Child Custody

* Visitation / Time Sharing

* Child Support

* Alimony / Spousal Support

Bridge the Gap Alimony

Rehabilitative Alimony

Durational Alimony

Permanent Alimony

* Mediation & Negotiations

* Division of Property

* Uncontested Divorce

* Temporary Custody Changes