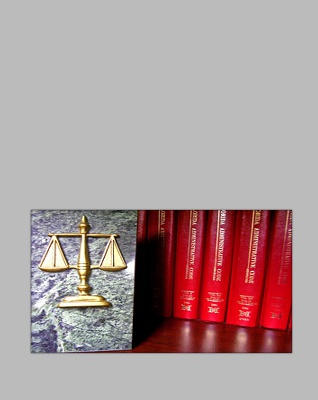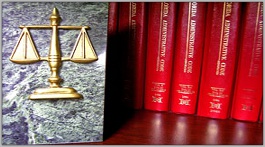 Law Offices of
J. MANUEL ACEVEDO, P.A.

Call us!

407-323-4080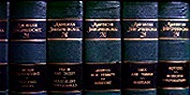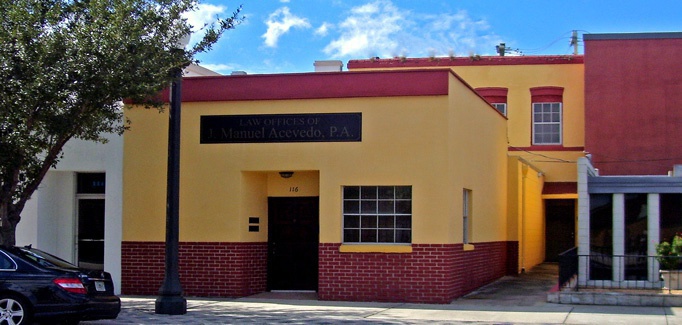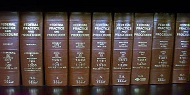 Call us!

407-323-4080

Mobile Users

And if you live in the Central Florida area, you should call us today to schedule your one hour, in person, confidential consultation. During your consultation you will be able to learn more about how the divorce laws may apply to your situation so that you may do everything you can to protect your children, your rights, and your future.

Divorce in Florida
The Basics

Lawyer Advertising. If you are looking for a Divorce Attorney for your Divorce in Florida or for some other Family Law matter, the hiring of a lawyer is an important
decision that should not be based solely upon advertisements. Before you decide, ask us to send you free written information about our qualifications and experience.

Divorce in Florida
The Basics

* Divorce & Child Custody

* Visitation / Time Sharing

* Child Protective Services

* Termination of Parental Rights

* Mediation & Negotiations

* Division of Property

* Uncontested Divorce

As you may know, the term "jurisdiction" refers to the authority or power of a Court to hear and decide a matter. In Florida, the Courts do not have jurisdiction or the power to hear a divorce case unless at least one of the parties has resided in Florida for a minimum of six months before the filing of the petition for divorce. So, if you have not resided in Florida for six months, you cannot proceed with your divorce in Florida.

Divorce in Florida | Jurisdiction,
Venue, and the No Fault concept

We can provide you with
confidential family law advice
and legal help regarding:

We can also provide you with
confidential family law advice
and legal help regarding:

Jurisdiction of the Court for your Divorce in Florida

The Law Offices of J. Manuel Acevedo, P.A., are located at 116 North Park Avenue in Sanford, Florida, 32771.
Attorney Acevedo is a lawyer admitted to practice law in Florida, has clients from Florida, the United States, and
other countries, and primarily serves Seminole County, Volusia County, Orange County, and Lake County, and the
following cities: Sanford, Longwood, Lake Mary, Heathrow, Altamonte Springs, Casselberry, Oviedo, Goldenrod,
Fern Park, Forest City, Midway, Geneva, Chuluota, Winter Springs, Wekiva Springs, Deland, Deltona,
Orange City, Debary, Lake Helen, Daytona, Deleon Springs, Orlando, Apopka, Maitland, Lockhart,
Azalea Park, Winter Park, Mount Dora, Tavares, and Eustis.
Divorce & Family Law Attorney | Divorce in Florida

To visit our main website go to: www.attorney-jmanuelacevedo.com

El abogado Acevedo le ofrece servicios legales a la comunidad de los Condados de Seminole y Volusia y le puede asistir con la preparación de su caso de familia. Si usted necesita ayuda con su caso de divorcio, custodia de menores, visitas, pensión, o cualquier otro tipo de caso de familia, llegó al sitio corecto.

Llame al abogado Acevedo hoy y cordine su cita con un
abogado de divorcio
y abogado de familia que conoce muy bien la ley y el derecho y que habla su idioma.

Abogado de Divorcio | Seminole y Volusia

Copyright © 2011-2014 Law Offices of J. Manuel Acevedo, P.A.

El Abogado Habla Español

* Do It Yourself Divorce

* Paternity Actions

* Temporary Custody Changes

* Child Custody Modifications

* Child Support Modifications

Military Personnel

Grandparents / Relatives

* Child Support

* Alimony / Spousal Support

Bridge the Gap Alimony

Rehabilitative Alimony

Durational Alimony

Permanent Alimony

* Alimony Modifications

* Juvenile Dependency

It should be noted that venue is one of those legal matters that can be waived by the parties. Going back to our original example of the married couple in Seminole County that decided to divorce, even though the divorce would be properly filed in Seminole County, if the spouse who moved to Volusia County filed for divorce in Volusia County and the Seminole County spouse did not object, the divorce case would be allowed to proceed in Volusia County.

Abogado de Familia | Seminole y Volusia

Have Questions Regarding
Divorce in Florida?

In contrast to jurisdiction, "venue" refers to the location where a case should be filed. For purposes of a divorce in Florida, venue is typically established in the county where the marriage last existed. For example, if a married couple resided together in Seminole County, decided to divorce, and one of the parties moved to Volusia County, their divorce case would be properly filed in Seminole County, not in Volusia County.

Filing your Divorce in Florida in the Proper County

Of course many divorces in Florida do not follow the above fact pattern. Take for example someone who has moved from another state to Volusia County, Florida. After the person has resided in Florida for six months and jurisdiction for the divorce in Florida has been established, the filing of the divorce case in Volusia County would be proper.

This example assumes that the couple does not have any minor children, though. If the married couple has children that are still minors, the Court would still be able to grant the divorce in Florida. However, the authority of the Court to make any decisions regarding the minor children may be limited depending on other factors.

After you have determined that you can file your divorce in Florida and you know where you are supposed to file it, you will need to consider what you are going to include in your petition given that your file will be open to the public for review. Years ago, in order to get a divorce in Florida, a person had to prove that their spouse had wronged them somehow and that the acts or omissions of the spouse fit into one of the statutory grounds for divorce available. If, for whatever reason, the person could not prove the wrongdoing, the divorce in Florida would be denied.

Your No Fault Divorce in Florida

But, if the Seminole County spouse does object, the case would likely be transferred to Seminole County and the Volusia County spouse would have to pay the costs associated with the transfer and possibly some attorney fees to the other side. Therefore, if you are contemplating filing a divorce in Florida, make sure that you file in the proper county so that your case will not suffer an unnecessary delay and so that you do not incur unnecessary fees as a result of a transfer.

As you can imagine, this led to problems in the Courts for people who were trying to divorce in Florida. On the one hand, those couples that were in agreement that they should divorce were forced to lie to the Court in order to "prove" the wrongdoing. And on the other hand, those who were unable to prove the wrongdoing were unable to divorce in Florida and were forced to stay married.

Then, Florida became a "no fault" divorce state. This meant that persons seeking to divorce in Florida no longer had to allege and prove that they had been wronged by their spouse according to the previous statutory grounds. It became sufficient for one spouse to assert that the marriage was "irretrievable broken" and that the marriage was no longer sustainable.

More than 40 years later, this is still the law in Florida and persons filing for divorce in Florida will ultimately get their wish even if one of the spouses does not want to divorce. Nevertheless, if any aspects of a divorce in Florida are litigated, the entry of the Final Judgment of Dissolution of Marriage, which is sometimes referred to as the divorce decree, may be delayed.

Additionally, if one of the spouses denies that the marriage is finished, the Court may order the parties to undergo counseling and may continue a case for up to three months to allow the parties to reconcile. In practice though, Courts are generally hesitant to order counseling for purposes of a reconciliation if one of the spouses is adamant that the marriage cannot be saved.

You don't have to go through a Divorce in Florida on your own

Going through a divorce in Florida can be a very difficult time in a person's life. Because so much can be at stake, it may be a good idea to become as informed as possible about the law and the process. Following is a brief introduction regarding the basics of a divorce in Florida. After reviewing it, please consider reviewing our brief overview of the
Florida Divorce Laws
.

Call us!

407-323-4080

Have Questions Regarding
Divorce in Florida?

If you are thinking about filing a divorce in Florida or suspect that your spouse may be filing for divorce in Florida, you should familiarize yourself with the
Florida Divorce Laws
.